WORKONE INDY IS AVAILABLE AROUND TOWN
WorkOne Indy is moving – here are the details:
Both WorkOne Indy offices are moving to a single location, effective January 28th. This strategic decision allows for a more robust, true "one-stop" location while increasing the ability for WorkOne Indy staff to provide career services at partner locations around Marion County to more conveniently support residents.
The new address will be: 4410 N. Shadeland Avenue, Indianapolis, IN 46226
The timeline for the move is as follows:
January 18th, 4:30pm – WorkOne Indy West (3400 Lafayette Road) closes

January 25th, 4:30pm – WorkOne Indy East (2525 N. Shadeland Ave) closes

January 28th, 8:30am – New WorkOne Indy location opens to the public 
Note that this move will only affect WorkOne Indy full-service locations. All other service locations listed below will continue to operate as usual.
Find WorkOne Support Nearby
WorkOne Indy has relationships with organizations around the city to provide convenient career services. Use our map or find locations listed below.
NOTE: WorkOne Indy's full-service location is moving on January 28th. Scroll up to the top of the page for details.
WorkOne services are also available through staff who hold hours at the following locations. (Click to view on Google Maps)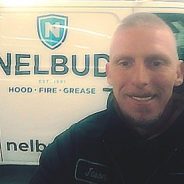 "Everyone at WorkOne showed me a lot of love and care and motivated me to keep going in the direction that I'm going. I give a lot of thanks to them for what they have done for me." 
JASON, KITCHEN EXHAUST TECHNICIAN