WorkOne Indy's full-service offices are moving! Learn more about the opening of the new location and the timeline for closures of the old offices.
WorkOne Career Navigators are armed with tools for your success.
The new WorkOneIndy.com is designed to offer easier access to the tools you need for career success. If you have questions, please let us know.
What to Expect When You Come In
Many WorkOne services require an Indiana Career Connect (ICC) account. Create a free account before you come in to save time, and search over 90,000 available job opportunities throughout Indiana.
Support to Advance Your Career
Take a look at upcoming hiring events, job fairs, and workshops happening at our locations.
Check out our list of resources for job seekers to learn skills, enhance your resume, and more.
WorkOne Indy partners locally to offer career services in locations all around Marion County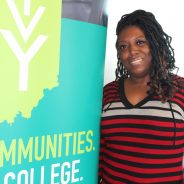 "The services available have not failed me, and what you put in is what you will get out of it." 
LAKESHIA, DISPLACED WORKER ENROLLED AT IVY TECH