WorkOne Indy's full-service offices recently consolidated and we have partner service locations all over Indy! Click to learn more.
essay conclusion example
Tools that help you on your career path
We have organized helpful links to a variety of free tools that you can utilize for your job search and career development.
Get started by understanding where local in-demand jobs overlap with your career interests.
Browse a variety of websites where you can learn about open jobs and improve your resume.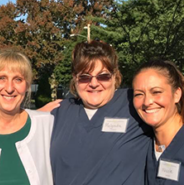 "The experience with WorkOne Indy has been one of the best experiences in my life, with something to show for my efforts. They all saw something in me that I couldn't see in myself." 
MELYNDA, CERTIFIED NURSING ASSISTANT