WORKONE INDY IS AVAILABLE AROUND TOWN
The main WorkOne Indy office at 4410 N. Shadeland Ave is closed to the public until further notice. Community services at embedded service locations are cancelled until further notice.
Robust Support with Locations around Indy
WorkOne Indy has one full-service American Job Center location, at 4410 N. Shadeland Avenue, Indianapolis, IN 46226. We also offer a number of additional service locations with community partners where our clients can access career navigator support. Many of these locations are at library branches, but others include adult basic education sites, Ivy Tech, and other community organizations that offer career services. Use the map below to find a location near you, or contact us for help via email.
Hours at our full-service location:
Mondays, Tuesdays, Wednesdays, Fridays – 8:00am-4:30pm
Thursdays – 8:00am-2:30pm
Watch our video to get a look at what to expect at our full-service location. 
Find WorkOne Support Nearby
Trouble viewing this map?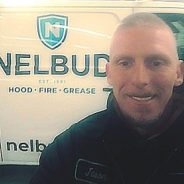 "Everyone at WorkOne showed me a lot of love and care and motivated me to keep going in the direction that I'm going. I give a lot of thanks to them for what they have done for me." 
JASON, KITCHEN EXHAUST TECHNICIAN